Learn how we used site planning to get the most value for our client's undeveloped land.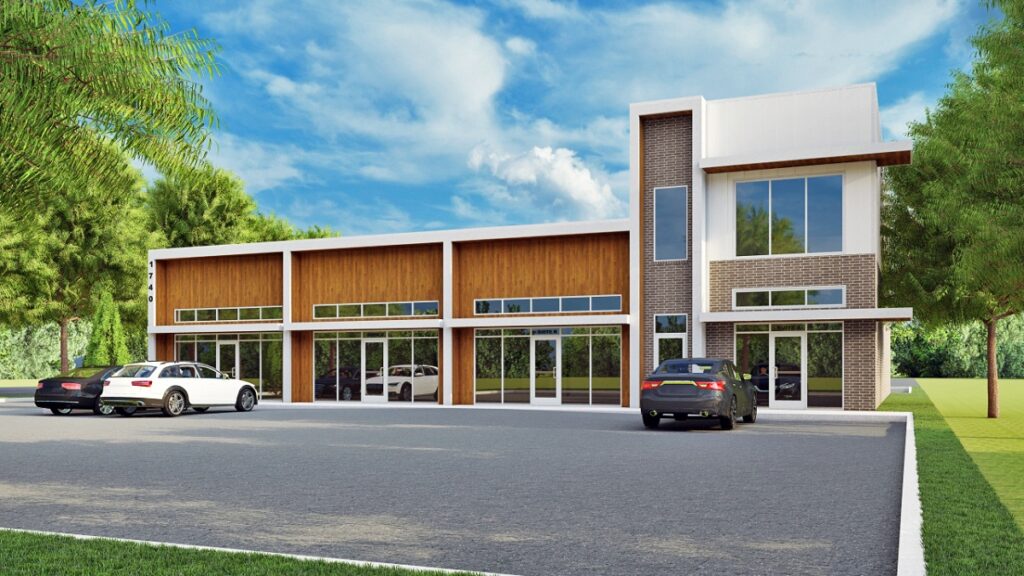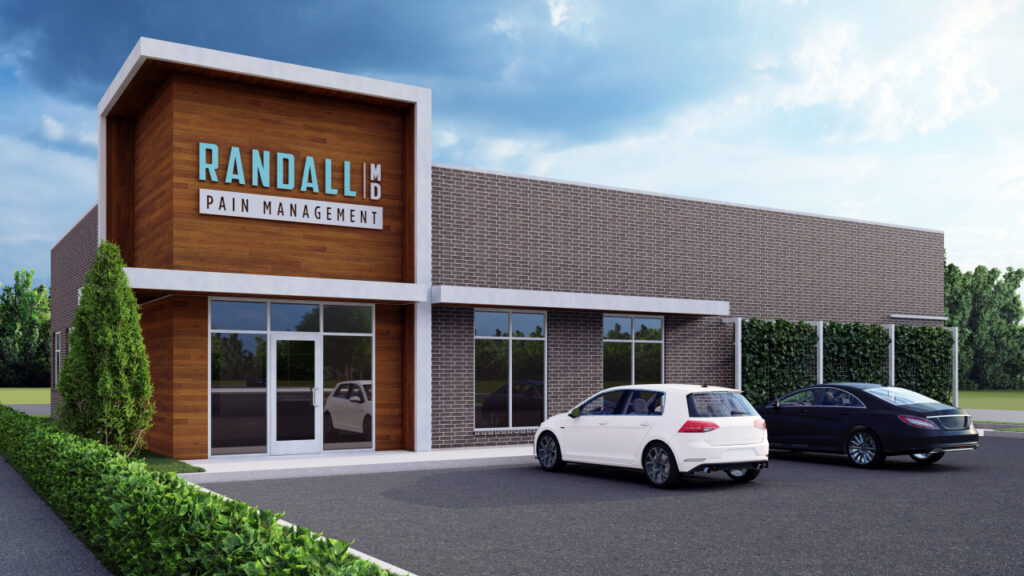 Owner Occupied to Owner Occupied and Investment Project
Our client reached out to us about a recently purchased piece of land that was too large for their office alone. The client needed assistance developing and building the project in a way that would bring them the most value.  
We worked closely with the landowner to develop a detailed site plan for the office space. During our review, we discovered the best way to get the most value out of the land purchase was to develop a plan that included the owner's office, as well as a building for additional rentable square footage on the property.      
Instead of building a medical office with a large parking lot along the street frontage, we recommended our client place the medical office toward the back of the land and build a multi-use office/retail center toward the front of the property. Both the site and the project itself posed some very specific challenges. The first challenge was to identify the amount of additional rentable square footage needed for the project to make economic sense. The second challenge was determining how to fit everything into the now two-building project required on this oddly shaped site. Working with all parties involved, the Phase One team was able to design the project and meet all the needs for the medical office building as well as the office/retail building. We also assisted in helping the owner obtain financing to transform the land from an owner/user property to an investment property. Currently, the project is under construction. 
Typically, Phase One Design and the development team at Fleske Commercial Group are brought in before a client purchases land. However, we were able to help this client transform a less ideal land purchase into a long-term investment and a beautiful home for their office.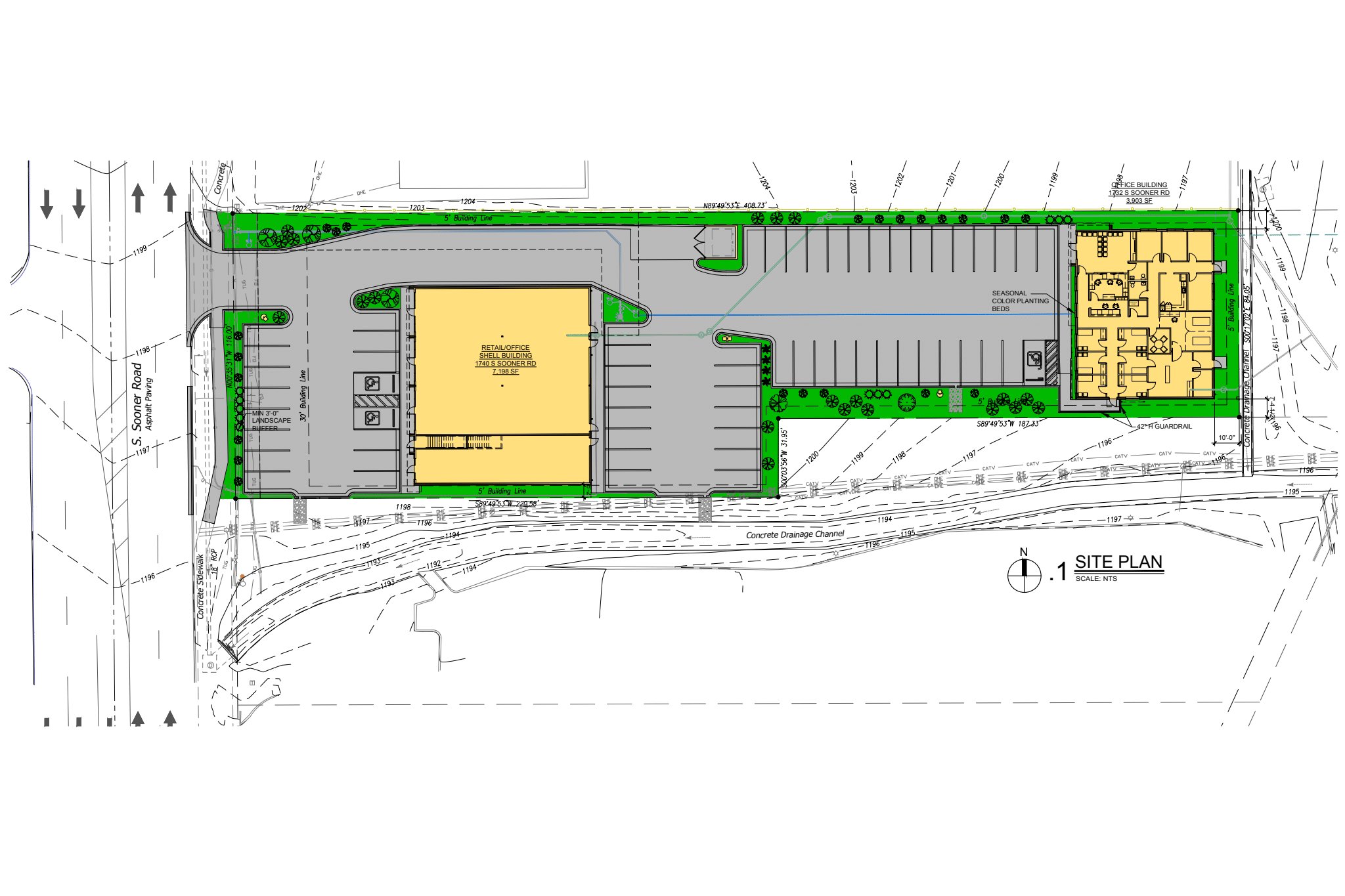 PUBLIC STORM WATER DRAINAGE CHANNEL
1 of 5
PUBLIC STORM WATER DRAINAGE CHANNEL
2 of 5
OWNER'S OFFICE BUILDING
3 of 5
REQUIRED RENTABLE SQUARE FOOTAGE
4 of 5
REQUIRED PARKING, LANDSCAPE & INFRASTRUCTURE
5 of 5
Wonderful staff of professionals, excellent communication, superb service.