Learn how we used value engineering to save money on a design project.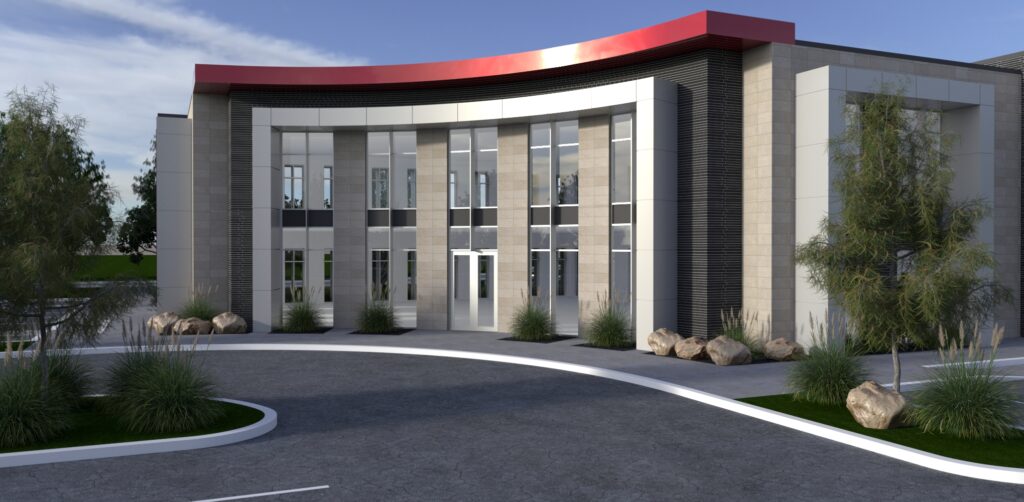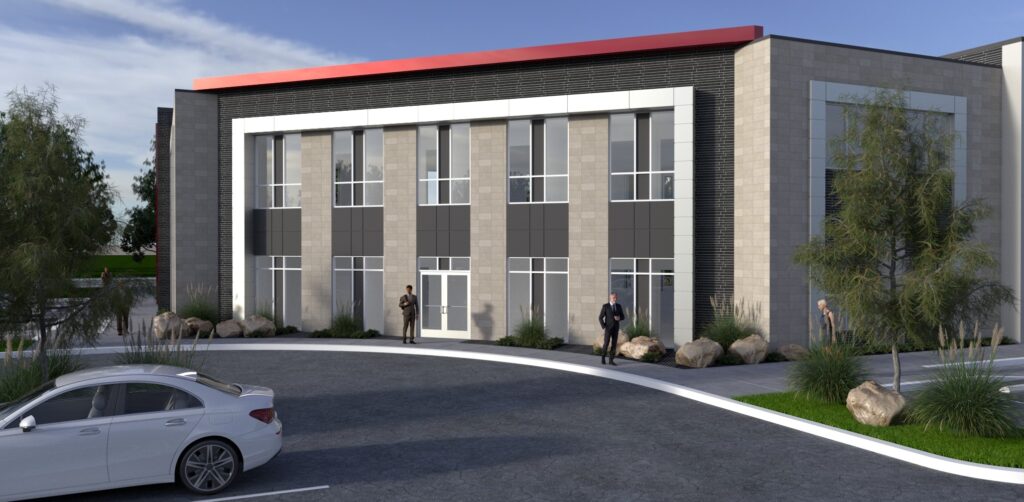 Value Engineering and 3-D Renderings
Our client reached out to Phase One Design seeking to have a project designed for a potential tenant. The tenant needed a two-story office building that would not only be beautifully designed but also showcase their branding and level of service.
The Phase One Design team provided renderings of the project along with all of our other services. Our services ensured the client was prepared to send the project off for construction bids.  
As construction budget numbers came in on the project, the client encountered financial limitations due to the significant increase in the cost of materials. This challenge allowed the Phase One Team an opportunity to problem solve and identify cost-efficient changes that would not sacrifice quality and aesthetics.  The major challenge was that we were limited in what we could change. Most of the interior items could not be modified due to corporate standards. This left the exterior geometry, windows and exterior material selections available for modification.
With our recommended changes, we were able to save our client money while preserving the overall quality of the project, as requested. While the tenant ultimately decided to go with an existing space to remodel, we were able to help guide both our client and the potential tenant in making confident, well-thought-out decisions throughout the process. 
CHANGED THE 24X11 ARRISCRAFT LIMESTONE
TO A 16X8 BURNISHED CMU
1 of 7
CHANGED THE 24X11 ARRISCRAFT LIMESTONE
TO A 16X8 BURNISHED CMU
2 of 7
CHANGED THE TWO-STORY CURTAIN WALL SYSTEM TO A TYPICAL STOREFRONT SYSTEM
3 of 7
CHANGED THE ACM SYSTEM TO A PREFINISHED METAL SYSTEM & REDUCED THE DEPTH OF THE ELEMENT
4 of 7
METAL SYSTEM; REDUCED DEPTH OF ELEMENT
5 of 7
CHANGED THE LINEAR BLACK BRICK TO A KING-SIZED BRICK.
6 of 7
ELIMINATED THE RADIUS FRONT ENTRY WALL
7 of 7