Learn how we helped Fleske Holding Company Headquarters visualize their building space with a 3-D rendering.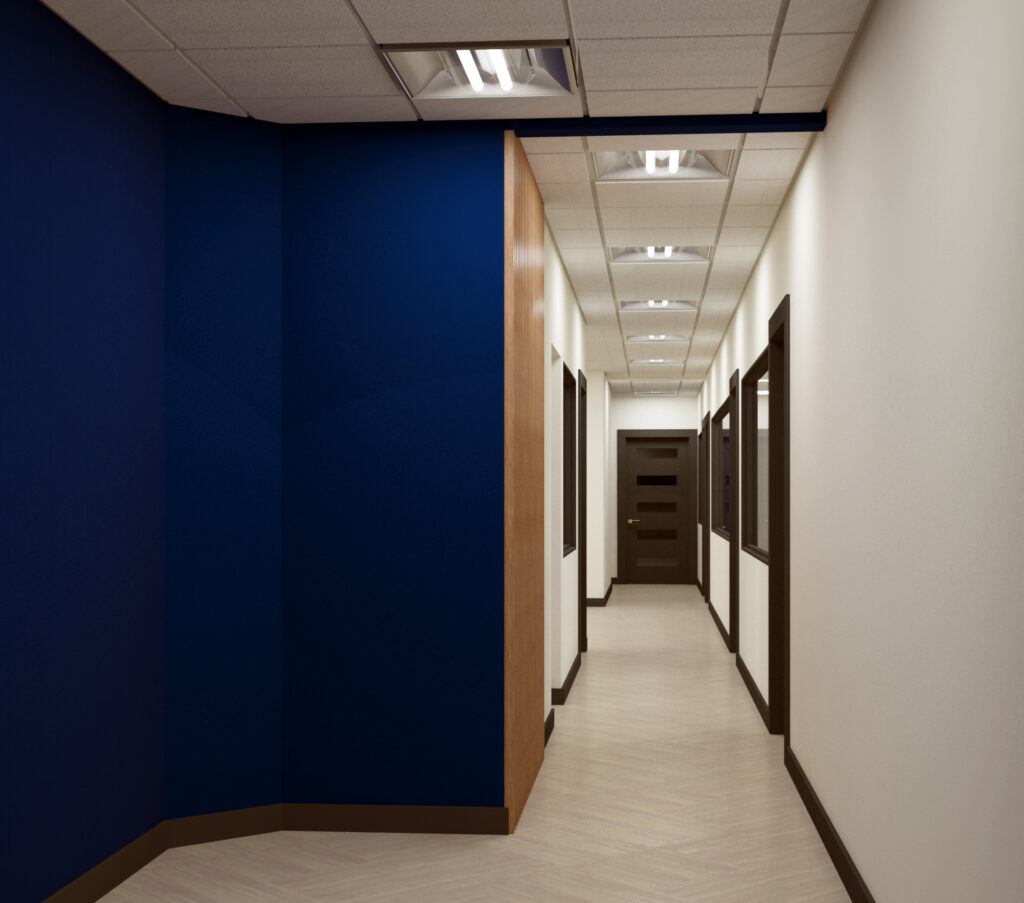 Fleske Holding Company Headquarters Design
Our client, Fleske Holding Company, struggled with choosing design elements and decor items such as paint swatches, trim options, windows and lighting, kitchen cabinets and door types for their office space.
Phase One Design stepped in and took full control, designing a custom 3-D rendering that showcased sample paint colors, sample furniture pieces and most importantly for the client, multiple ways to bring natural light to the space using existing structures instead of busting the budget on pricier options.
Our 3-D renderings enabled our client to clearly analyze which design elements and pieces worked within the space and which needed to be altered to achieve the desired look. Completing this step early in the project allowed our client ample time to source the materials needed in advance and at an affordable price. 
Our client left feeling confident with their final design product and visualization. With our help, our client saved time, money and frustration and can now confidently make decisions and provide design context to the construction company. 
"I feel confident we made the right choice. With a 3-D rendering, we were able to save time and materials by 'seeing' our options before it was built."